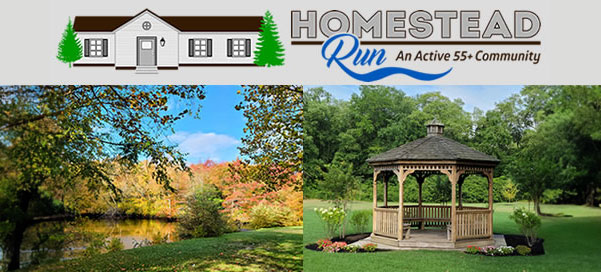 Homestead Run November Events
Check out these upcoming events happening right in the Homestead Run community!
Homestead Run Presents Kym Durham – An Evening with Your Angels
Friday November 3rd, doors at 6:30pm – Sold Out
During this event, messages of light and love will be passed onto audience members that are chosen by Spirit. Many have commented on how truly remarkable these sessions are whether you're receiving a direct message or listening to healing messages provided to others.
Homestead Run Social Club Presents Karaoke Night
-Friday, November 10th from 7PM - 10PM
Homestead Run's Social Club presents a fun Karaoke Night featuring The Perfect Blend Band, turning an ordinary evening into a great night out! Attendees grab the microphone and step into the spotlight, backed by the live tunes of The Perfect Blend Band, adding a unique twist to the typical karaoke experience.
Homestead Run's Annual Veteran's Day Luncheon
-Sunday, November 19th at 2PM
Homestead Run's Annual Veteran's Day Luncheon is a celebratory gathering honoring the courage and service of U.S. military veterans. The event features a buffet-style lunch in a warm, supportive atmosphere. It stands as a symbol of the community's ongoing respect and gratitude for its veterans.
HR Women's Charity Club presents Thanksgiving Bake Sale
-Wednesday, November 22nd from 9AM - 1PM (or Until Sell Out)
Homestead Run's Thanksgiving Bake Sale, organized by the Women's Charity Club, is a great event where delicious homemade treats meet heartfelt philanthropy. Every pie, cake, and cookie sold at this event contributes to a greater cause, as all proceeds are donated to local charities. This initiative by the Women's Charity Club not only brings people together in the spirit of Thanksgiving but also supports the welfare of the broader community, exemplifying the season's theme of gratitude and sharing.
Everything Christmas Rummage Sale
-Friday, November 24th from 10AM - 3PM
Homestead Run's Everything Christmas Rummage Sale is the perfect opportunity for community members to embrace the holiday spirit while supporting a noble cause. Offering a variety of affordable new and used indoor and outdoor decorations, this event ensures everyone can deck the halls without breaking the bank. Shoppers can rummage through an extensive collection of festive items, finding unique pieces to brighten their homes. All proceeds from the sale go directly to the Homestead Run Women's Charity Club, which uses these funds to support local charities. This event embodies the true spirit of the season, focusing on giving back to the community while celebrating the joy and warmth of Christmas.
Homestead Run
100 Fireside Blvd. Toms River, NJ 08755
732-370-2300
© 2023 Homestead Run. All rights reserved